Consortium Carissimi
was conceived of by Garrick Comeaux, Artistic Director, in 1996 while living in Rome, Italy. He founded Consortium Carissimi in 2007 as an official nonprofit 501(c)(3). This Minnesota-based performing ensemble has the mission of uncovering and bringing the long-forgotten Italian baroque music of the 16th and 17th centuries to 21st century audiences. It does so through live concerts, master classes, recordings and publications. Consortium Carissimi bears the name of the famous composer whose music was known for its simple, fresh approach to text, melody and accompaniment.
Introducing Paolo Costa and his Exquisite Italian-Built Organ:

We are thrilled to introduce Paolo Costa, a talented musician and skilled instrument builder based in Vigonza, Italy, near Padova.
Paolo's remarkable journey from singing in early music ensembles to becoming a renowned builder of harpsichords and portative organs has captivated us.
In this post, we delve into Paolo's expertise, the story behind his current project, and the unique aspects of the organ he is constructing for Consortium Carissimi. Join us as we explore the music that will soon grace the ears of the world.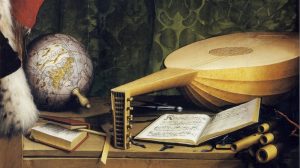 Introducing Paolo Costa and his Exquisite Italian-Built Organ We are thrilled to introduce Paolo Costa, a talented musician and skilled instrument builder based in Vigonza, near Padova, Italy. Paolo's remarkable journey from singing in early music ensembles to becoming a renowned builder of harpsichords and portative organs has captivated us. In this post, we delve into Paolo's expertise, the story…
Read More >